How to start a successful Youtube channel in 2022 (ultimate step by step for beginners)
There is so much more to YouTube than putting on a well-beat face and hitting record to let your thoughts run wild. The more time and effort you put into planning and creating content for YouTube, the more growth you'll see in the long run. Today, I'm sharing step by step how to start a successful Youtube channel for beginners in 2022!
Because the quality of your content is just as important as the quality of your video, so it's vital to know how to plan and create quality content. Let's get started, shall we?
This page may include affiliate links, meaning at no extra cost to you, I might earn a small commission if you decide to purchase something.
How to start a successful Youtube channel for beginners
STEP 1. How to choose a YouTube niche
When planning content for a successful YouTube channel, it's crucial to stay true to who you are. Take a moment to ask yourself questions so you can better understand yourself as a whole. This will help to guide you in the right direction.
If you're multi-passionate, it can be easy to get carried away trying to create different types of content. But doing so without a clear plan in place can make your youtube channel content seem inconsistent. So auditing yourself is not a step you want to skip.
An important step of starting a YouTube channel is determining what niche you will be.
When figuring out your niche, think about what you want to be known for, what interests you, and what you can talk about often. I recommend narrowing down your niche to no more than 2 when you're just starting off.
When I first started, I only focused on Beauty, and then as my audience grew, I expanded into home decor and lifestyle content. Your niche isn't permanent, and as you evolve, your niche will change too, but for now, focus on one thing!
For example…
– When Amazon first started, they only sold books online.
– When Nike first started, they only sold athletic tennis shoes.
– When Oprah first started, she was known only for her tv show.
– When Dwayne johnson first started, he was known only as a wrestler on WWE (Do you smell what the Rock is cooking?! *raises left eyebrow*)
– When Will Smith first started, he was known only for rapping.


BUT they evolved.
It's perfectly normal to grow eventually, but when you first start, focus on dominating one thing! If you want to become an influencer, then you have to focus on being known for something within a specific field.
Whatever niche you choose, make sure it aligns with your passions/expertise and that you will continue to be interested in it for years to come.
Questions to ask yourself to figure out your YouTube niche:
What are you passionate about?
What do you enjoy doing? What can you talk about all day? What is something that you feel connected to?
What do you advocate for?
What is something that you never get tired of doing or supporting? Body positivity, beauty, hair care, helping women online, writing, singing? What's your thang, sis?
What are your gifts and talents?
You can take the things you're passionate about and your abilities and mesh them together. In doing this, you're sharing content that you're passionate about while staying true to yourself. There's no room for comparison here. There's only one you.
Think of it this way, only Beyoncé can do Beyoncé, and only you can do you.

What's your personality?
What part of your personality do you want to showcase through your videos?
Let your personality shine. Do you have a killer sense of humor? Is your positive personality contagious? What makes you, you? Don't hold these things back. The world needs your sparkle. Your personality and character adds to the uniqueness of your content, and that can't be replicated.
What makes you unique?
Lastly, what makes you unique? What do you have that nobody else does? What story have you lived through that adds a deeper meaning to the content that you share? Include the things that make you stand out in a crowd in this list.
Take your answers to these questions into consideration when thinking of content ideas. Your passions, talents, personality, and uniqueness are integral parts of your brand. Your combination of these categories is part of what opens the door for one-of-a-kind content.
Be honest with yourself
Don't think of things you want to be good at in the future, but find the things you do well already. Are you a natural communicator? Do you have impressive writing skills? Do you have an eye for fashion or graphic design?
If you have a hard time pinpointing your gifts and talents, ask a brutally honest friend what they think. They'll tell you.
When planning content for your YouTube channel, it's crucial to stay true to who you are.
Popular Youtube niches
Are you going to post beauty-themed videos, how-to tech videos, sit down storytimes? Based on your answers above decide on a general theme and niche for your YouTube content.
Common Niches for YouTube Channels:
Beauty
Travel
Fitness
Food
Finance
Fashion
Relationships
Career
Gaming
Politics
Home Decor
Entrepreneurship
Love & Relationships
Hair
Family & Home
Photography
Diets (Such as Keto, Vegan, Vegetarian, Paleo)
Technology
Investing
Lifestyle Humor
If you don't have a lot of experience in a niche, please stay away from it. Don't start a YouTube channel in a niche simply because you've witnessed others' success in it. You have to actually enjoy what you're talking about.
STEP 2: How to choose videos topics for YouTube (that people actually watch!)
With the niche you've chosen, list your video content ideas.
There are two main ways to go about this. First, think of the content that you would like to watch. If you create videos on topics you enjoy, you're more likely to record a higher quality video. It's also safe to say that if you find something interesting, others most likely will too.
If you already have a following, be sure to take the knowledge you have of your viewer demographics and interests into consideration as well.
Second, see what's already out there. Watch some YouTube channels that share similar content to the content that you want to share.
Additionally, you can use the YouTube search bar to your advantage. Type in a topic or video idea into the search bar to see how popular that style of video is. From there, you can filter the responses to show the most recent or the most popular video on that topic.
Ps. This is a great way to see which title formats and keywords work best for that type of video.
You can take your research one step further by watching videos within the niche you want to be in. It's essential, though, to watch for inspiration, not to copy. We're not out here to replicate; we're out here to represent.
Originality is key!
For example, if you want to review a specific product, you can reference similar reviews. This is a great way to see different review formats to get a better idea of how you could format yours. Then you can tweak it to fit your style.
If you're doing a tag or a trend started by someone else, always be sure to give credit where credit is due. The point of referencing other videos is to get a better idea for an aspect of yours, never to copy.
For deeper research, I highly recommend using plugins like VidIQ and TubeBuddy (both have free options).
Pin for later!
HACK to get MORE views on your videos
Tubebuddy allows you to fully optimize your channel. They provide the best keywords and topics to use for videos that people are actually looking for. They tell you if your title tag is too long, too short or how likely it is to rank.
If you want to start a successful Youtube channel then you want to create videos that people will actually watch and engage in.
The best way to have videos that people watch is to have videos that people can easily find. When you plan and research videos, you are helping your videos become easily discoverable, which thus increases views and subscribers.
TubeBuddy helps you plan content by showing you popular tops and video types.
For example, let's say I want to do a patio decor tutorial. By using the "keyword explorer" in Tubebuddy, I can find the best topics and keywords for my video.
Searching "patio decor" and Tubebuddy gives it a 9 rating. This means out of a score of 100; my video is about 9% likely to rank in the search results. This is awful

"
Tubebuddy will tell you if the keyword is searched often (a good thing) and if there's a lot of videos already created that will saturate your view appearing in search results(a bad thing).
You want people to type in "Patio decor" and your video shows up on the first page because let's be honest, how often do you click on page 2 or 3 when searching for something on Youtube? Rarely! You usually click whatever is on page #1! So you want to choose keywords that allow you to show up on page number 1!
Another thing I love about Tubebuddy is that they give you similar keywords on the side. I have the upgraded version so I can get unlimited keyword suggestions. I highly recommend it if you're committed to these Youtube streets.
Now, let's try "cheap patio decorating ideas" using Tubebuddy's keyword explorer:
Tubebuddy rates this a 62, which is pretty good because it means you're more likely to rank on YouTube and get more views!
The higher your videos rank, the more people will see your videos. Ranking increases your visibility which increases your subscribers, views, and *ahem* money from Adsense if you want to make money with YouTube.
Using Tubebuddy to plan your content, you know it would make more sense to create a "patio decor video focusing on being budget-friendly over a basic patio decor video that's less likely to discovered and viewed by new YouTubers.
Be sure to research
Now that you've got your video ideas listed, it's time to research. This is where you're able to provide the most value to your viewers through the quality of your research.
Have you watched a quality product review based solely on opinion with no facts what-so-ever? How likely are you to buy that item? While opinions are important, credible information is a necessity. That's why you've gotta do the research.
When researching, find as many credible resources as possible. If the theme of your video is testing beauty products, actually spend time testing the product before sharing it. Do your research on the brand and the ingredients found in the products you're using. Learn more for yourself so that you can share useful information with your viewers.
STEP 3: How to create a content schedule (to stay consistent!)
A content plan will help you keep track of video topics, how often you need to post, which subjects you will cover, and what you need to complete a task,
I highly recommend having a content schedule and deciding on an exact day that youtube videos go live. I recommend it be on the same day(s) and time(s) each week.
This helps YouTube know when to push out your content as well as allows your subscribers to know what day to expect new content from you.
If you're a digital gal (or guy), you can use the notes app on your phone or, you can use free digital resources like Evernote and Trello to gather for creating a content schedule.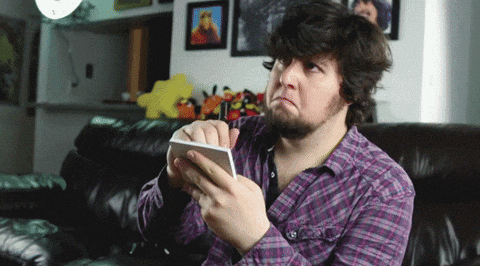 Evernote is a free note-taking app that allows you to digitize your thoughts that you can access on your computer, tablet, or mobile device. This option is helpful when you want to jot something down on the go but don't have a pen or paper nearby. Plus, the paper-free method is good for the environment.

Trello is a free web-based, list-making software, and that helps jot down quick lists. Trello integrates well with other apps, like Google calendar. If you're looking for well-rounded software to organize your life, this is the tool for you.
You can use Trello to list props you need, items you want to have handy, or talking points you want to remember.
You'll also to include the following details inside your content schedule:
✓ Date to post
✓ Time (and time zone) to schedule
✓ Copy to include such as video title, keywords, and description
✓ Thumbnail
STEP 4: What Equipment you need for your youtube channel
Once you have all of your Youtube content and channel planned out, it's time to ensure you have the right equipment to record videos.
When it comes to recording YouTube videos, the 3 basic things you need are:
1. Something to record video with (so people can see you)
2. Something to record audio with (so people can hear you)
3. Something to edit video with
A newer cell phone can do all of 3 things, and when I first started my YouTube channel, I recorded on my iPhone too!
.
When starting off, use what you already have!
If you want elevated videos then the best way to have high-quality videos is investing in high-quality equipment. However, you don't need the newest or most expensive cameras to have a successful Youtube channel!
Here are a few things I currently use and vouch for but they are a little pricey:
1. Camera
2. Audio
3. Lighting
Click here for all these YouTube equipment essentials I currently use.
STEP 5: How to create a Youtube account & set up your channel
Once you have planned a successful YouTube channel, it's time to actually START your channel by creating a YouTube account!
Here is an awesome video by The Content Bug that shares step by step how to set-up and start a youtube channel from scratch.
STEP 6: How to create videos on Youtube
You've planned, researched, and created your account. Now its time to be SEEN and create great videos! The last step to starting a successful Youtube channel is creating, editing, and uploading videos!
Here's a video sharing my behind the scenes as I set-up, record, and edit my YouTube videos:
Record the video
When it comes to being on camera, it can be a little scary putting yourself out there!
I promise it gets easier with time and practice. If you've planned and researched your content like in step 2, it will be a lot easier to create videos because you know exactly what to talk about.
When it comes to being more natural on camera, here are a few tips:
1. Imagine you're talking to one person
2. Have a bullet list of everything you want to talk about
3. Practice
5. Breathe. (seriously… say a sentence, then breathe. Say another sentence, breathe)
6. Progress beats perfection. The only way to improve at something is to do it over and over again
Seriously, the more you create videos the better you will get, so I urge you to push through. You will build camera-confidence the more you put yourself on camera.
Edit the video
Now it's time to edit your video! You want to ensure you are removing any parts of the video where you're rambling, saying a bunch of ums, or ultimately just doesn't fit within the video.
When it comes to the best video editors, I highly recommend Filmora video editor because it's super beginner-friendly with an easy interface and also allows you to add special effects, texts, cool transitions and there's even a green screen option!
It's less than $100 for the editor, and you can even use it to edit Instagram stories, Instagram posts, podcasts, and so much more!
Publish the video
Recently, Youtube changed the way you upload videos (they change the platform often). Here's a video from Creator Fundamentals sharing step by step how to upload a YouTube video in 2020.
Market & optimize the content
Once you have uploaded the video, the final step is to optimize the video so you can get more eyeballs on your content. I have a completely free checklist of everything you should do when uploading new YouTube videos to ensure you get the most views and traffic!
YouTube is a powerful way to express yourself while sharing your passions with the world. That's why it's important to be intentional with every area of your YouTube channel.
I hope this guide has helped you so you can start a successful Youtube channel! If you're a new YouTuber, be sure to share your URL below as well as what your video channel is about!
In my next blog post, I'm sharing how to get more views on your YouTube videos!
If you're starting to realize that you've still got a lot of work to do, don't sweat it. I have created an ultimate YouTube checklist for you! It's everything you should be doing to create bangin' videos and a bangin' Youtube channel! This ultimate checklist is FREE, and it's even interactive so you can checkmark things off via the pdf as you go!